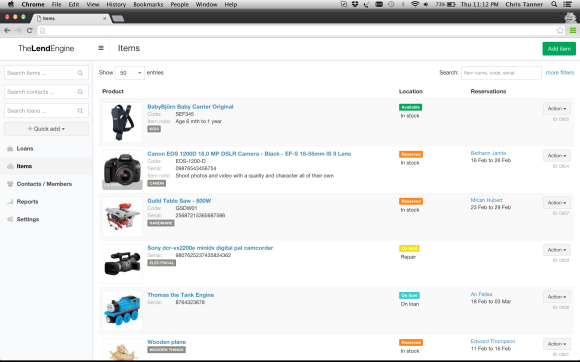 Manage items
An online database to store all your item information. Custom fields, multiple images, multiple item locations and more...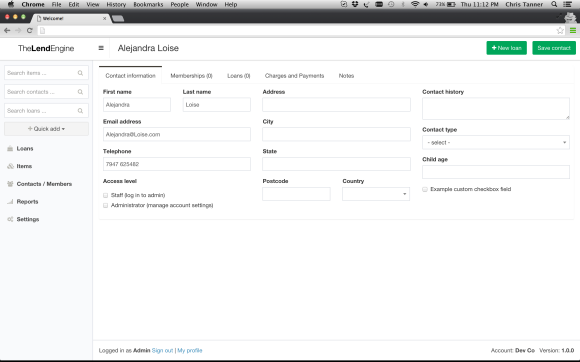 Manage members
Record information about your members, their memberships, payments and fees. Use custom fields to store additional data. See detailed member history.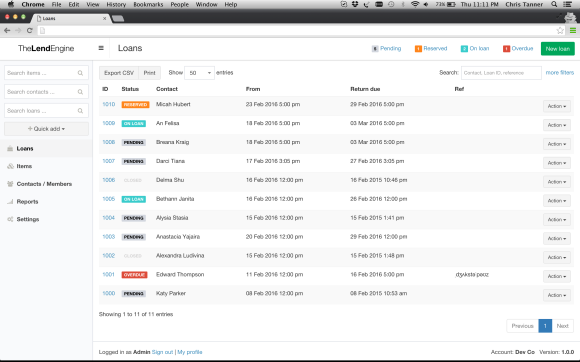 Track loans & reservations
Check in, check out, reserve items, send overdue reminders and more. Add custom fields to track extra information and bring your reports to life.