Built-in self-serve website
Your Lend Engine account comes with a customer-facing website which lists items and availability - based on visibility settings that you choose (including fully private if you don't want to show anything at all). Give your customers and members access to detailed information with item images, description and any custom fields that you have chosen to be public.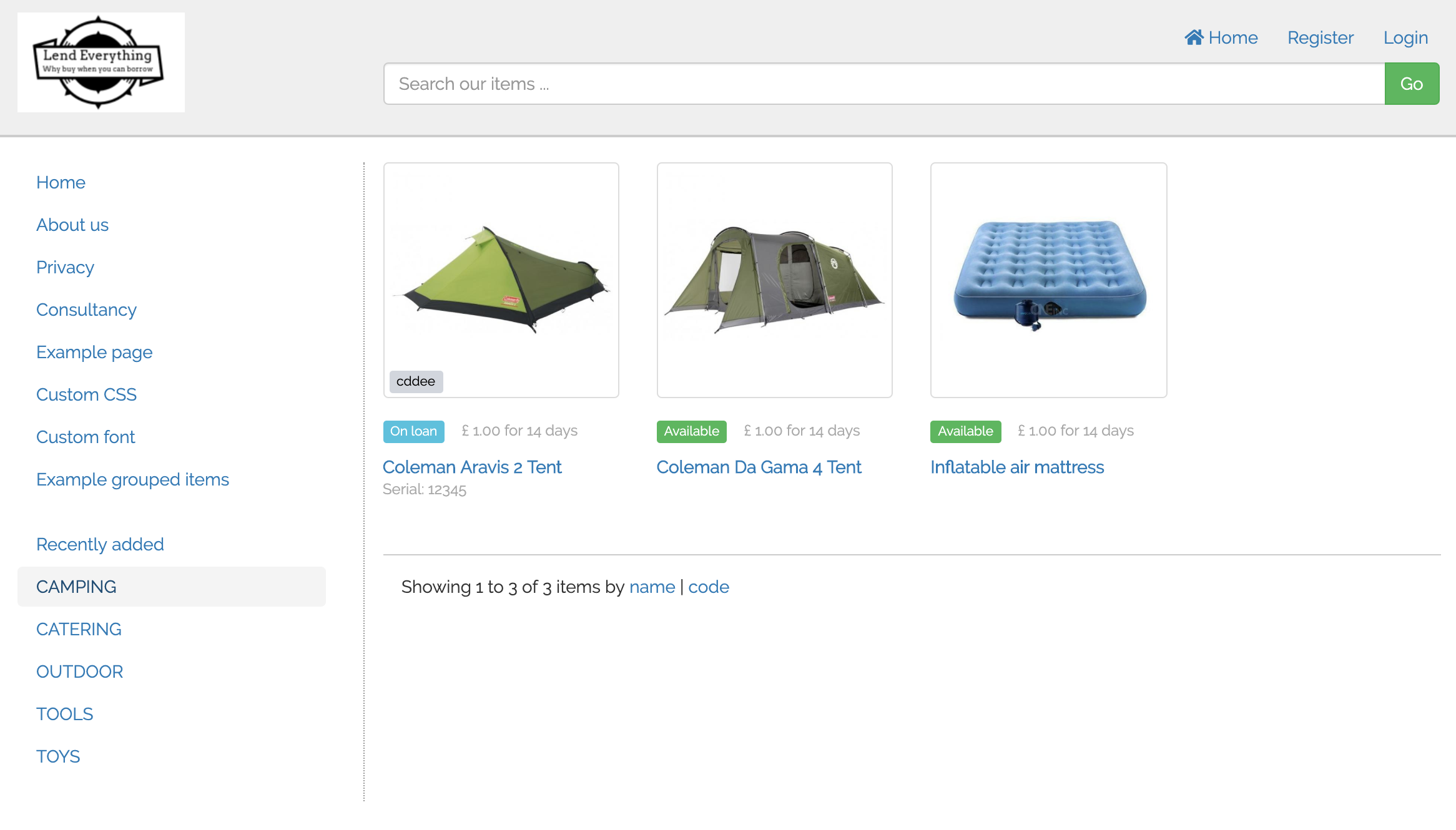 Self-serve reservations
Members and customers can see item availability and reserve items online. Volunteers or staff just need to check out these reservations when the member comes in to pick up their item.
Give your members control
Users can access their account information online, make changes to their details, add credit to their balance, and view loan, rental and payment history.
Site customisation and URL
Modify the existing free theme with CSS and Javascript, or upgrade to one of our other themes. Using features such as custom pages and content, along with a dedicated URL, you can run your whole library website using Lend Engine.
Example member site
We've built an example site to show you how some of the features can be used. Feel free to browse around, register and reserve items.